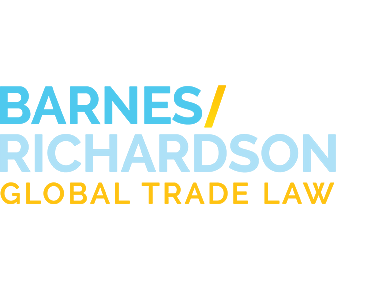 Industry News
Paypal and Schlumberger Oilfield Holdings Ltd. Fined for Sanctions Violations
March 26, 2015
Paypal Inc. will pay $7.7 million in penalties for conducting transactions with Sudan, Cuba and Iran. The company committed 486 violations of the Weapons of Mass Destruction Proliferators Sanctions Regulations worth $43,934. Paypal, which is owned by eBay, reported the infractions themselves. The announcement from the U.S. Department of the Treasury stated, "PayPal failed to employ adequate screening technology and procedures to identify the potential involvement of U.S. sanctions targets in transactions that PayPal processed. As a result of this failure, PayPal did not screen in-process transactions in order to reject or block prohibited transactions pursuant to applicable U.S. economic sanctions program requirements." Additionally, Paypal processed 136 transactions worth $7,091.77 through Kursad Zafer Cire's account. He was involved in illegal activities regarding nuclear equipment from October 20, 2009 to April 1, 2013 and was listed on the Office of Foreign Assets Control's (OFAC) List of Specially Designated National (SDN) and Blocked Persons. The Treasury Department's release stated, "PayPal's automated interdiction filter did not initially identify the account holder as a potential match to the SDN List, and when it did, PayPal Risk Operations Agents dismissed alerts on six separate occasions after failing to obtain or review documentation corroborating the identity of the SDN." The government originally sought a penalty of $17 million. The final penalty amount of $7.7 million reflects the company's voluntary self-disclosed violations as well as the remedial actions taken, such as hiring new management within their compliance department and undertaking various other measures to strengthen their OFAC screening processes and measures. Paypal also cooperated fully with the OFAC investigation and had not had a penalty over the five years preceding the earliest date of the transactions involved.
Additionally, the Department of Justice announced that Schlumberger Oilfield Holdings Ltd. will plead guilty and pay $232.7 million for "facilitating illegal transactions and engaging in trade with Iran and Sudan". The oil company supplied and ran oil drilling equipment in those countries, which violated the International Emergency Economic Powers Act. In addition to the fines, the Department of Justice set fourth other stipulations including "1) maintaining its cessation of all operations in Iran and Sudan, (2) reporting on the parent company's compliance with sanctions, (3) responding to requests to disclose information and materials related to the parent company's compliance with U.S. sanctions laws when requested by U.S. authorities, and (4) hiring an independent consultant to review the parent company's internal sanctions policies and procedures and the parent company's internal audits focused on sanctions compliance." U.S. attorney for the District of Columbia Ronald Machen stated, "This is a landmark case that puts global corporations on notice that they must respect our trade laws when on American soil."
For more information, please continue to visit
www.barnesrichardson.com
.