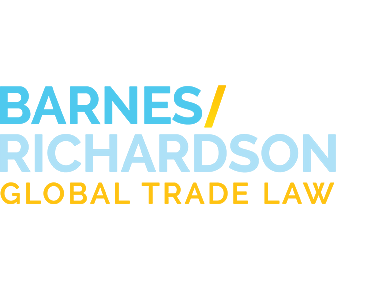 Industry News
Pres. Biden Extends Hong Kong National Emergency
Jul. 13, 2021
By: Michael N. Coopersmith
On July 7, 2021, President Biden announced his intent to extend a national emergency declared by former President Trump in relation to what Washington views as Beijing's attempt to strip Hong Kong of its sovereignty. The national emergency, it should be noted, was first declared pursuant to the International Emergency Powers Act on July 14, 2020 via Executive Order 13936. Under the order, it became the official policy of the US to suspend or eliminate "different and preferential treatment" for Hong Kong. The order largely served as Washington's response to Beijing's imposition of a new Hong Kong national security law which officially enacted by the Standing Committee of the National People's Congress of China on June 30, 2020.
According to President Biden, Beijing's ongoing attempts to weaken Hong Kong's autonomy "continues to pose an unusual and extraordinary threat to the national security, foreign policy, and economy of the United States." Since its inception, Washington has perceived the Hong Kong national security law as a serious blow to Hong Kong's sovereignty. At the time the law was enacted, President Trump stated "Hong Kong no longer warrants treatment under United States law in the same manner as United States laws were applied to Hong Kong before July 1, 1997," the date which Great Britain effectively handed Hong Kong over the Beijing following a 99-year lease on the territory.
Prior to Order 13936, Hong Kong had enjoyed a variety of comparably favorable US export requirements. Under the Export Administration Regulations (EAR), Hong Kong has historically fallen into the category of a "group B" country, meaning that export license requirements associated with transactions subject to the EAR were far less restrictive than those applied to mainland China. License exception "GBS" for example, a commonly used license exception which allows many items considered "controlled" under the EAR to ship to group B countries is no longer available to Hong Kong. China, it should be noted, is a "Group D" destination along with countries such as Russia, Belarus, and Venezuela. Exports to Hong Kong must now also meet stringent China specific requirements in relation to military end use and military end users, requirements that can at times greatly increase the due diligence burden imposed on exporters. From the import perspective, products produced in Hong Kong must also be treated and labeled as Chinese products.
While the July 7, 2021, notice does not directly impose import or export requirements beyond those implemented over the past year, it sends an important signal that the Biden administration does not intend to relax the current US stance towards Hong Kong sovereignty, nor does it intend to change course in relation to the treatment of Hong Kong under US import and export law. From the looks of it, barring a major policy reversal from Beijing, the days of Hong Kong's favorable treatment as a separate destination appear to be in the past.
If you have any specific questions in relation to Order 13936 or the application of export controls to Hong Kong do not hesitate to contact an attorney at Barnes, Richardson & Colburn LLP.