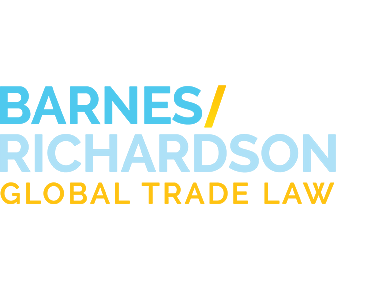 Industry News
President Biden Signs Made in America Executive Order
Tweet
Feb. 15, 2021
On January 25, 2021, President Biden signed an executive order aimed at modernizing the Buy America and Buy American laws, as well as any other law related to Federal financial assistance awards or Federal procurement. The Order refers to these laws collectively as "Made in America Laws." Government contracting alone accounts for nearly $600 billion in annual federal spending. The White House also released an accompanying press statement.
Existing Made in America laws establish domestic content thresholds that dictate how much of a product must be made in the U.S. for a government purchase of that product to qualify as domestic. The specific rules differ by specific program. Nevertheless, the Order directs an increase in the domestic content threshold requirements, meaning once changes are implemented more of a product will need to be made from U.S. materials to meet this threshold requirement. On top of amending which products qualify as domestic, the Order further directs an increase in price preferences for domestic goods, meaning the difference in price over which government can buy a product from a non-U.S. supplier will increase as well.
The Federal Acquisition Regulatory Council, which has authority to promulgate regulations relating to government procurement, will propose revisions to the regulations governing these key areas. These proposed regulations will cover a variety of programs and laws. In conjunction with these changes, agencies are now directed to use the Manufacturing Extension Partnership ("MEP"), a national network designed to support domestic small and medium size manufacturers, to connect them with domestic suppliers capable of producing the products they need.
In addition to the abovementioned regulatory changes, the Order further outlines a process for the central review of waivers to the Made in America Laws requirements, designed to "crack down" on what the administration views as a historical pattern of the approval of unnecessary waivers. Pursuant to the Order, agencies will now be required to submit detailed descriptions of proposed wavers which cite the specific justification(s) for any waiver(s) prior to approval. To increase transparency, the Administrator of General Services will develop a new website designed to centralize information on proposed and granted waivers where, absent any pressing national security concerns, information pertaining to granted waivers will be published within five days.
Finally, the Order establishes a new Made in America Office ("MA Office") within the Office of Management and Budget ("OMB"), to be led by the yet to be appointed "Director of Made in America." This office will be responsible for overseeing the implementation of the Order and for working with key stakeholders and executive agency partners.
If you have additional questions about the application of Made in America Laws or this Executive Order please do not hesitate to contact an attorney at Barnes, Richardson & Colburn LLP.