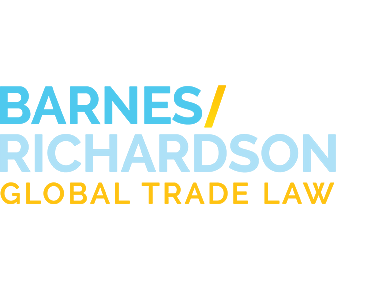 Online Privacy Statement
Barnes, Richardson & Colburn, LLP is committed to protecting the privacy of confidential and personal information, including personal data relating to individuals who may be clients, staff, agents, lawyers, or others inside or outside the Firm. It is the policy of the Firm to comply with the rules of professional conduct that impose a duty to preserve and protect confidential client information upon lawyers and Firm personnel.
This Privacy Statement is specifically addressed to parties outside the Firm who provide personal information to the Firm or who visit or our website.
Collection and use of Personal Information
The Firm does not collect any personal data from visitors to its website that is not voluntarily provided (Personal Information). If you do provide Personal Information, we may use that Personal Information to:
· provide you with legal services, if you are or become a client of the Firm, and/or deal with any requests or inquiries you may have
· carry out, monitor and analyze our business or web site operations
· conduct our recruiting and selection process
· contact you (unless you tell us that you prefer us not to) regarding legal or law firm developments that may be of interest to you
· enter into or carry out contracts of various kinds
· comply with any applicable laws or regulations in any country.
Cookies
The Firm's website does not employ cookies or other technology to track visitors to the site.
Disclosure and Transfer of Personal Information
We do not disclose any Personal Information to unrelated parties outside of the Firm, except to our selected service providers or other contractors acting on our behalf and at our direction, subject to appropriate confidentiality, privacy and information security commitments.
Children


In order to respect the privacy of minors, the Firm does not knowingly collect, maintain or process Personal Information submitted online by anyone under the age of 18.
Security
We maintain reasonable and appropriate physical, electronic and procedural safeguards intended to maintain the confidentiality of Personal Information provided by a visitor to this website. We do not guarantee that our safeguards will always work.
Changes
We reserve the right to change this Privacy Statement at any time without advance notice. Should any new policy go into effect, the Firm will post it on this website.
Marketing
We like to keep our clients, personnel and other interested parties informed of legal developments of interest to them. If you do not want to receive publications or details of events or seminars that we consider may be of interest to you, please let us know by
Contact Us
If you have any questions relating to our use of your Personal Information please contact us at barnes@barnesrichardson.com.