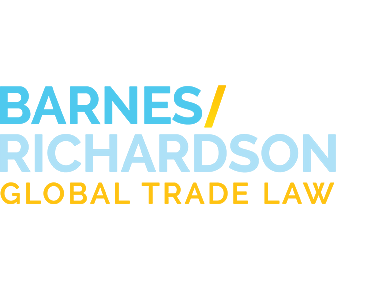 Articles
Prudence a Necessity on Export Control Issues—The Boeing Case
July 14, 2005
Recently, a headline-making case involving the Boeing Corporation has highlighted some of the potential pitfalls in exporting goods from the United States, especially those that are considered "dual-use." Dual-use goods that have both military and civilian applications. Boeing uses an item in its aircraft known as a "gyrochip," which is a backup system to determine an aircraft's orientation in the air, giving the pilot the precise yaw, roll and pitch of the airplane. The QRS-11 chip is made by BET Technologies in California, is about 3.8 cm in diameter and costs $1, 000 to $2,000. The gyrochip also has amilitary applications as it can be used to stabilize and steer guided missiles. In fact, the gyrochip was originally conceived as a commercial product but was adapted by the military because of the affordable price. On Boeing aircraft, three gyrochips are embedded in an instrument box made by French avionics firm Thales.
Between 2000 and 2003, Boeing exported 96 commercial jets with gyrochips and 27 spare gyrochip-equipped flight boxes to China. While military items always require an export license, since the Tiananmen Square incident in 1989, export of military items to China requires a special presidential waiver. Boeing started using the gyrochip in 2000. That same year, Thales apparently told Boeing that it needed an export license to export the gyrochip. The U.S. State Department, Directorate of Defense Trade Controls is primarily responsible for licensing the export of sensitive military equipment, technological hardware, and related technical data (the Department of Commerce's Bureau of Industry and Security licenses "civilian" items). The State Department became aware of the Boeing gyrochip issue in 2003 and insisted on export licenses, which presented an impediment to Boeing's commercial sales. On the advice of counsel, Boeing sent a letter to the State Department in August 2003 outlining why it did not believe that the gyrochip was classifiable as a military item and stating that, therefore, the State Department did not have jurisdiction. Boeing then went ahead with the sales to China—without an export license. In September 2003, executives from China Southern Airlines arrived in Seattle to take delivery of two 737's, and were informed by the State Department that a presidential waiver would be needed. After intense lobbying by Boeing, President Bush issued a waiver. In November 2003, Boeing and Airbus petitioned Secretary of State Colin Powell to resolve the problem.
In 2004, the State Department reviewed the issue and decided that the gyrochip would be kept on the list of military items, but when integrated into commercial jet flight boxes, would be reclassified as a non-military item. Export control of these items when used in commercial jets was therefore transferred to the State Department to the Department of Commerce. However, the State Department decided to go after Boeing on the past exports of the 96 planes it sent to China during the period that the State Department was taking the position that the gyrochip was a military item. The State Department has prepared 94 civil charges against Boeing alleging violations from 2000 to 2003 of the Arms Export Control Act and International Traffic in Arms (ITAR) regulations. The company faces a potential fine of $47 million ($500,000 per violation) as well as a potential three-year suspension from government contracts (although observers deem a suspension unlikely). The State Department alleges that Boeing showed "a blatant disregard for the authority of the Department," misrepresented facts, and made false statements on shipping documents (i.e., declaring that no export license was required). The State Department also claims it warned Boeing repeatedly to stop the unlicensed exports.
Currently, these charges have not yet been filed and Boeing is in settlement talks with the State Department. Boeing has said publicly it went ahead with the exports in good faith because its lawyers had advised it that the State Department was without legal authority to regulate the exports. Aerospace industry insiders have complained publicly that export control regulations are outdated and hamper U.S. industry competitiveness.
For other companies with export control issues, the lesson that can be drawn by this is twofold. First, both the State Department and the Department of Commerce may bring charges to preserve their authority over a disputed licensing issue even when the underlying question is ultimately determined in favor of the company seeking to export. Therefore, an admonition by the State or Commerce not to export without a license, or a classification or advisory opinion or licensing decision should be heeded no matter how ill-founded it seems. Secondly, clients cannot rely on advice of counsel to protect them from civil prosecution if they choose to export contrary to the position of the Department of State or Commerce, even if that legal advice was well-grounded. A client that chooses to follow their lawyer's advice if it conflicts with State or Commerce's direction or opinion may find themselves facing huge fines—even if their lawyer was quite correct. On export control issues, prudence should be the rule at all times.