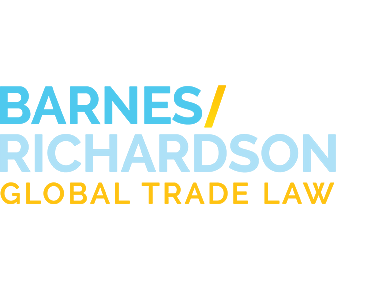 Industry News
Russia Sanctions Expanded Following Navalny Poisoning
Tweet
Mar. 16, 2021
On March 2, 2021, the Biden Administration announced the imposition of expanded economic sanctions on the Russian Federation (Russia) following what U.S. Secretary of State Anthony Blinken described as the attempted assassination of Russian opposition figure Alexei Navalny. The Administration will expand sanctions under the U.S. Chemical and Biological Weapons Control and Warfare Elimination Act of 1991 ("CBW Act").
The attack cited by Blinken occurred on August 20, 2020 when Navalny, a Russian lawyer, leader of the Russian opposition party "Russia of the Future," and a persistent critic of Russian President Vladimir Putin collapsed while on board a flight from Siberia to Moscow. Navalny survived the incident after an emergency landing in Omsk, Russia and a subsequent recovery in a German hospital. On January 17, 2021 Navalny returned to Russia following his recovery where he was immediately arrested. The incident followed a similar attack in 2018 against Sergei Skripal, a former Russian military intelligence officer, and his daughter in the UK. It has been determined that both Skripal and Navalny were poisoned with "Novichok," a military grade chemical nerve agent developed by the Soviet Union in the 1970's.
The expanded sanctions follow the announcement of similar measures by the EU in response to the attack, and aim to terminate and subsequently restrict five categories of activities:
Foreign assistance to Russia
Arms sales to Russia
Russian Arms sales financing
Denial of U.S. Government credit or other Russian financial assistance, and
Exports to Russia of national security-sensitive goods and technology
The sanctions will remain in place for a minimum of 12 months, only eligible for removal after 12 months if the Executive Branch determines and subsequently certifies to the U.S. Congress that the Russian government has met all requisite conditions described in the CBW Act at 22 U.S.C. 5605(c).
While the sanctions are designed to send a strong signal to Moscow, the U.S. has determined that in light of national security interests, waivers will be available to a variety of activities that relate to foreign assistance and exports. Restrictions will be waived "in all respects" in relation to urgent humanitarian assistance as well as to food and/or other agricultural commodities or products. In addition, several export license exceptions will remain available to exports needed to ensure the safe operation of commercial passenger aviation, exports to wholly owned subsidiaries of U.S. and other foreign companies in Russia, deemed export licenses for Russian nationals working in the United States, and in support of government space cooperation. License exceptions available in these instances are:
Temporary Imports, Exports, and Reexports (TMP)
Governments, International Organizations, and International Inspections under the Chemical Weapons Convention (GOV)
Baggage (BAG)
Aircraft and Vessels (AVS), and
Encryption Commodities and Software (ENC)
In a coordinated response the Department of State has also added six entities to the Countering America's Adversaries Through Sanctions Act (CAATSA) Section 231 List of Specified Persons that are part of, or operate for or on behalf of, the defense or intelligence sectors of the Government of the Russian Federation, and will amend Section 126.1 of the International Traffic in Arms Regulations (ITAR) to now include Russia in the list of countries subject to a policy of denial for exports of defense articles and defense services. Likewise, the Department of the Treasury has designated seven Russian officials pursuant to Executive Order 13661 (Blocking Property of Additional Persons Contributing to the Situation in Ukraine) as a part of the overall U.S. response as well.
If you have any questions or would like more information about Russian sanctions or related export controls do not hesitate to contact an attorney at Barnes, Richardson & Colburn LLP