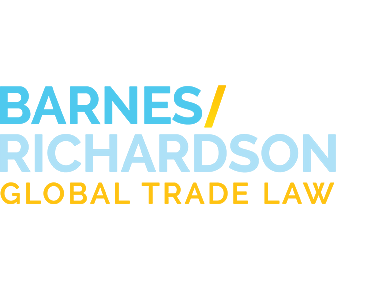 Industry News
Second Withhold Release Order on Palm Oil from Malaysia Produced with Forced Labor
Tweet
Jan. 11, 2021
Effective December 30, 2020, CBP issued a Withhold Release Order (WRO) on palm oil and products containing palm oil produced by Sime Darby Plantation Berhad and its subsidiaries, joint ventures, and affiliated entities in Malaysia. With this WRO in place, CBP will detain subject palm oil and products at all U.S. ports of entry.
Palm oil is a versatile vegetable oil that comes from the fruit of oil palm trees. It has become a very common ingredient in all types of everyday products, including processed foods, cosmetics, pharmaceuticals, soap and biodiesel.
Authority for enforcement of these WRO actions is found in federal statute 19 U.S.C. 1307 prohibits the importation of merchandise mined, manufactured, or produced, wholly or in part, by convict labor, forced labor, and/or indentured labor, including forced or indentured child labor. As we reported earlier in November 2020, there is strong bipartisan support in the U.S. for increased enforcement under 19 U.S.C. 1307.
Customs issued the WRO against Sime Darby Plantation palm oil based on information that the agency believes reasonably indicates the presence of all 11 of the International Labour Organization's forced labor indicators in Sime Darby Plantation's production process. These forced labor indicators include:
Abuse of vulnerability
Deception
Restriction of movement
Isolation
Physical and sexual violence
Intimidation and threats
Retention of identity documents
Withholding of wages
Debt bondage
Abusive working and living conditions
Excessive overtime
This is not the first WRO Customs has issued against a Malaysian palm oil producer. On September 2020, CBP issued a separate WRO against FGV Holdings Berhad. In total, there were 14 WRO issued by CBP in 2020, evidence that these enforcement actions will remain an important supply chain and compliance issue moving into 2021. With that in mind, we encourage importers to take steps to ensure compliance with the law. At a minimum, this includes:
Understanding the International Labor Organization's indicators of forced labor;
Understanding due diligence to identify forced labor, prison labor and child labor;
Securing commitments from suppliers that they do not use forced labor, prison labor, or child labor;
Including those commitments as conditions in purchase orders and contracts;
Subjecting suppliers to on-site audits (there are several third parties that perform this service); and
Taking immediate remedial action whenever the presence of forced labor is indicated.
If you have questions or concerns about forced labor in your supply chain contact any attorney at Barnes, Richardson & Colburn for assistance.