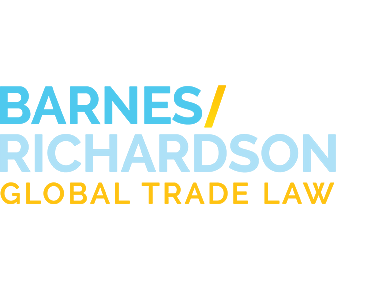 Industry News
Senate Confirms USTR and Commerce Heads
Mar. 23, 2021
By: Lois E. Wetzel
The trajectory of trade policy under the Biden Administration has taken more concrete shape this month as both President Biden's nominees for U.S. Trade Representative and Secretary of Commerce were recently confirmed.
On Wednesday, March 16, 2021, the U.S. Senate unanimously confirmed Katherine Tai as the next U.S. Trade Representative, securing Tai as the first woman of color and first Asian American to be the nation's top trade official. Tai will serve as the 19th U.S. Trade Representative in U.S. history.
Tai is the first of President Joe Biden's nominees to be confirmed without opposition. Following the swearing-in ceremony presided over by Vice President Kamala Harris, Harris tweeted about Tai's confirmation, writing "It is critical our trade policies prioritize American workers and businesses" and "Tai's extensive experience when it comes to trade will help us restore and economy and U.S. global leadership."
From 2007 to 2014, Tai was a lawyer in the U.S. Trade Representative, focusing on bringing enforcement actions against China. From 2014 to her confirmation, Tai was a trade attorney for the House Ways and Means Committee and played a major role in crafting the labor, environmental, and drug pricing provisions of the United States-Mexico-Canada Trade Agreement (USMCA). Implementation and enforcement of the USMCA is among the agenda items to be confronted by Tai. Other pressing issues facing Tai include the strained relationship between the U.S. and the World Trade Organization (WTO), the U.S. trade policy towards China, and ongoing, unilateral trade measures taken by the previous administration like retaliatory duties under Section 301.
Tai has not stated specifics about how she plans to proceed with such issues though she did make clear during confirmation hearings that she is willing to work with lawmakers on all of the above.
Earlier in March, by a vote of 84 to 15, the Senate confirmed Gina Raimondo as Secretary of U.S. Commerce Department. Due to her confirmation as Commerce Secretary, Raimondo has cut short her second term as Governor of Rhode Island. Before becoming the first female governor of Rhode Island, Raimondo served as state treasurer and prior to that, had a successful career in venture capital firms.
Under the Trump Administration, the Commerce Department was a key player in the operation of U.S. trade policy, overseeing the tariffs imposed under Section 232 on imported aluminum and steel and restricting certain technology exports to China. Neither Raimondo or other Biden Administration officials have addressed how they intend to handle those restrictive trade measures overseen by the Commerce Department though the Department did announce plans to comprehensively review the impact of such measures.
If you have any questions about trade as regulated by the USTR or Department of Commerce, please contact a trade attorney at Barnes, Richardson, & Colburn LLP.