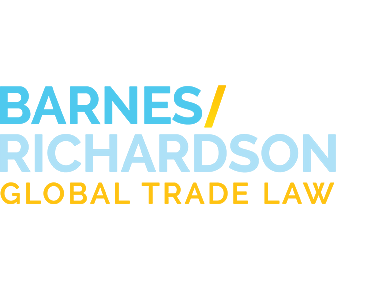 Industry News
Senate Finance Committee and House Ways and Means Committee Pass TPA, Customs Reauthorization, and GSP Bills
Friday April 24, 2015
The Senate Finance Committee passed the Trade Promotion Authority (TPA) bill on Wednesday April 22, 2015 with a 20-6 vote and the House Ways and Means Committee passed a TPA bill with a 25-13 vote one day later. Ranking member Ron Wyden (D-Ore) stated, "The U.S. is going to aim higher in trade deals, our enforcement will be much tougher, and the process of negotiating and voting on agreements will be more transparent and more democratic". House Ways & Means Committee Chairman Paul Ryan (R-WI) stated that both houses hope to vote on the legislation by early May.
An amendment for strict rules on foreign currency manipulation did not pass the Senate Finance Committee. However, other currency provisions were included in the bill. Treasury Secretary Jack Lew stated, "Enforceable currency disciplines would impair our already-successful efforts addressing currency practices through our bilateral and multilateral engagement and could grant other countries a legal basis to interfere with the flexibility of U.S. policymakers to take the steps necessary to protect jobs, support growth, and ensure continued price stability in the United States". However, other provisions passed the Senate Finance Committee. One favored provision will allow the Department of Commerce to declare undervalued foreign currency as a countervailing duty subsidy. The language in bill passed will allow the U.S. Department of treasury to oversee policies regarding currency bilaterally.
The House Committee on Ways and Means also failed to pass a section on foreign currency manipulation. Amendments regarding labor, environment, and food safety also failed to pass. However, an amendment was adopted to "discourage actions to boycott, divest from, or sanction Israel", which was similar to a stipulation in the Senate bill.
In addition to the Trade Promotion Authority legislation approved by the Senate Finance Committee and the House Ways and Means Committee, both committees also approved other trade legislation, including a Customs Reauthorization bill and a bill extending the Generalized System of Preferences (GSP).
There are numerous differences between the Senate and the House Customs Reauthorization, which will need to be addressed. The House Committee bill contains penalties for customs brokers who do not identify importers. This version also uses the Preventing Recurring Trade Evasion and Circumvention Act's language and creates a Trade Remedy Law Enforcement Division in CBP's Office of International Trade. Additionally, the legislation ends "the ability of new shippers to post bonds during Department of Commerce new shipper antidumping and countervailing duty reviews and establishes criteria for identifying bona fide sales by a new shipper". The House bill initiates a Commercial Customs Advisory Committee and a Commercial Targeting Division in CBP. Furthermore, there are additional protections to safeguard intellectual property rights. The Senate Committee also approved reforms to the miscellaneous tariff bill process as an amendment to the Customs Reauthorization. The amendment would allow U.S. companies to submit miscellaneous tariff bills directly to the International Trade Commission (ITC). The additional provisions would require the ITC and Congress to alert U.S. industry of each application. Though there are differences between the bills, the Senate and House both have drawback provisions.
Both committees also passed and extension of GSP. According to the Senate Finance Committee summary, GSP "provides non-reciprocal, duty-free treatment to certain articles imported from countries designated as beneficiaries". With the Senate and House Committee bills, GSP will be extended to 2017 and GSP would retroactively apply to designated imports on or after July 31, 2013. The House GSP bill also gives the President the authority to "designate certain cotton articles as eligible articles only for least-developed beneficiary developing countries".
For more information, please continue to visit
www.barnesrichardson.com
.