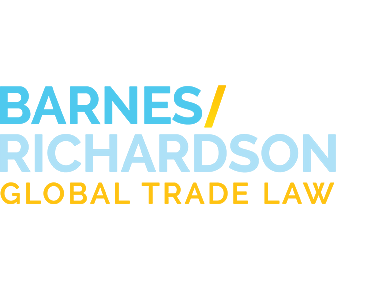 Firm News & Events
September 15, 2009: Matt McGrath to Discuss the Buy American Origin Rules of the Stimulus Act
August 27, 2009
The American Reconstruction and Recovery Act (ARRA) authorized new government spending in excess of $780 billion to stimulate an economy in crisis. With so many government contracting dollars at stake, the trade policy controversy over ARRA's Buy America requirements was not quelled by the Act's exceptions for existing trade agreements, and trading partners continue to criticize these protectionist origin requirements. At a more fundamental level, contractors and compliance professionals are responsible for meeting ARRA's origin requirements, and documenting their industries' continuing qualification for contracts entered into by federal, state, and local governments, using stimulus dollars.
On Tuesday, September 15, 2009, Barnes/Richardson Partner Matt T. McGrath will be co-hosting an e-learning program with government contracting lawyer Matt. J. McGrath that will address the ground-level issues concerning why these laws exist, when and how they are applied, and how they relate to origin compliance programs.
For more information and to register, visit www.AAEI.org or contact Brandye Williams at bwilliams@aaei.org.