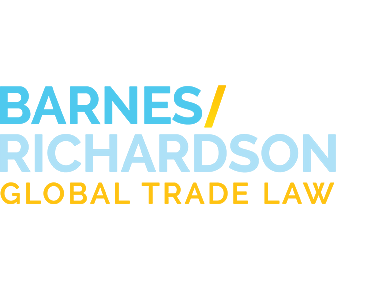 Industry News
Set Back for Attempt to Recover Guelph Relics
Tweet
Sept. 15, 2022
By: Pietro N. Bianchi
In Philipp v. Stiftung Preussischer Kulturbesitz, No. 15-00266, 2022 U.S. Dist. LEXIS 153297 (D.D.C. Aug. 25, 2022), Plaintiffs, the legal successors of the estates of individuals who were affiliated with a consortium ("Consortium") of three art dealer firms based in Frankfurt, Germany, attempted to retrieve a collection of medieval religious relics originally housed in Brunswick Cathedral in Germany ("Welfenschatz"). The current owner of the Welfenschatz is the Defendant, Stiftung Preussischer Kulturbesitz ("SPK"). Plaintiffs claim the relics were sold under coercion as part of the Nazi persecution of the Jewish people. The Nazis acquired Welfenschatz through the Prussian state on June 14, 1935 and SPK, an instrumentality of Germany succeeding all of Prussia's rights in cultural property, is in possession of Welfenschatz, housed at the Museum of Decorative Arts in Berlin.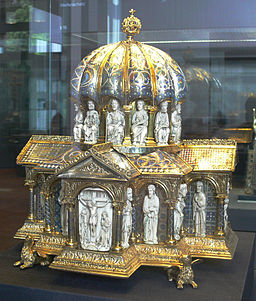 SPK moved to dismiss Plaintiff's claim on grounds of foreign sovereign immunity, a principle of customary international law stating that a foreign state is immune from the jurisdiction of the courts of a foreign state. Plaintiffs claimed an "expropriation exception," which revokes a state's immunity when property is "taken in violation of international law." 28 U.S.C. § 1605(a)(3). SPK asserted that since the Consortium and art dealer firms were German corporate entities and the individual owners were German nationals, the domestic-taking rule, stating international law is implicated only when expropriation was from foreign nationals, applied.
Relying on Simon v. Republic of Hungary, 812 F.3d 127 (D.C. Cir. 2016) ("Simon I"), Plaintiffs countered the "expropriation exception" by arguing that genocide constitutes a pertinent international law violation and therefore, the domestic-takings rule and the nationality were irrelevant because the sale of Welfenschatz for less than market value was part of the Nazi Germany genocide against the Jewish people. Notably, Plaintiffs did not deny the taking of property was from German nationals.
The Court agreed with Plaintiffs and the case ultimately went to the United States Supreme Court, which overruled its decision and Simon I, holding that the expropriation exception covered narrowly "international law governing property rights," rather than international human-rights norms such as the law of genocide. Thus, the expropriations exception did not cover expropriations by a country of its own nationals.
On remand from the Supreme Court, Plaintiffs were unable to overcome SPK's Motion to Dismiss Plaintiff's Second Amended Complaint. The District Court for the District of Columbia was instructed to determine: (1) if Plaintiffs alleged in their Complaint and/or made any arguments relevant to whether individual Consortium members were not German nationals at the time of the sale; and (2) whether this argument was adequately preserved in the District Court. Plaintiffs were required to plead facts "mak[ing] out a legally valid claim that a certain kind of right is at issue (property rights) and that the relevant property was taken in a certain way (in violation of international law)" to support an exception to the domestic-takings rule. The Court found that Plaintiffs did not preserve any argument regarding any exception to the domestic-takings rule but proceeded, assuming arguendo that Plaintiffs did preserve their argument, to assess whether Plaintiffs established an exception to the domestic-takings rule. While SPK argues that the Consortium and art dealership firms were German corporate entities, and therefore subject to the domestic-takings rule, Plaintiffs focused their argument on whether the individual owners of the art dealership firms were not German nationals at the time of sale.
Plaintiffs argue that the individual art dealers, with the exception of Rosenberg and Rosenbaum who Plaintiffs contend were Dutch, lost their German nationality and became stateless because being a German national in Nazi Germany required not being Jewish by the time of sale. Plaintiffs cited three paragraph from their Complaint to support their argument: (1) stating Mein Kampf indicated that Hitler believed there was no place in the world for Jewish people; (2)notingan amendment to the Weimar Constitution giving Hitler the power to enact laws without the legislature; and (3) asserting that "[t]hrough the collective humiliation, deprivation of rights, robbery, and murder of the Jews as a population, they were officially no longer considered German." The Court found Plaintiffs failed to meet their burden by pointing to any "'judgments and opinions of national and international judicial bodies, scholarly writings, and unchallenged governmental pronouncements that undertake to state a rule of international law.'" Further, while Plaintiffs criticized the qualifications of SPK's Expert witness on German law pertaining to nationality, Plaintiffs identified no evidence indicating that the individual owners had their German nationality stripped before the sale of Welfenschatz.
Plaintiffs further contended that Rosenberg and Rosenbaum acquired Dutch nationality by the sale of Welfenschatz because they emigrated from Germany to the Netherlands and emigration implies a renunciation of a former nationality. However, since Plaintiffs asserted only that they had "emigrated" from Germany, not that they lostGerman nationality by operation of German law, the Court determined that Plaintiffs failed to meet their burden of pleading facts.
The District Court found that Plaintiffs failed to support of their contention that the sale of Welfenschatz was not subject to the domestic-takings rule because individual Consortium members were not German nationals at the time of sale. Had Plaintiffs alleged the alternative claim initially instead of trying to piece it together after their main claim failed, they may have been able to overcome SPK's motion to dismiss.
For any questions on claim strategy, the domestic-takings rule, or cultural property trade generally, please contact an attorney at Barnes Richardson, & Colburn LLP.