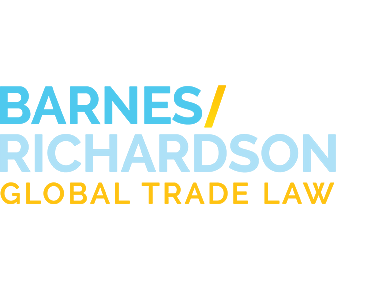 Industry News
Thailand Loses $817 Million in GSP Benefits
Tweet
Nov. 13, 2020
The Office of the United States Trade Representative (USTR) announced that President Trump suspended $817 million in trade preferences for Thailand under the Generalized System of Preferences (GSP) program. The suspension is because Thailand has not provided the United States with equitable and reasonable market access for pork products.
The GSP program provides duty-free treatment to certain goods of designated beneficiary countries to promote economic growth in these developing countries Under 19 U.S.C. § 2462(c), the President must consider several factors to determine if a country is eligible for designation as a beneficiary country under GSP including:
The country's expressed desire to be designated as a beneficiary country;
The level of economic development, including its per capita gross national product, the living standards of its inhabitants, and any other economic factors which the President deems appropriate;
Whether other major developed countries are extending generalized preferential tariff treatment the country;
The extent to which the country assures equitable and reasonable access to its markets and basic commodity resources and promises to refrain from unreasonable export practices;
The extent to which the country provides adequate and effective protection of intellectual property rights;
The extent to which the country has—(a) Reduced trade distorting investment practices and policies (including export performance requirements) and (b) Reduced or eliminated barriers to trade in services; and
Whether the country has taken or is taking steps to afford to workers (including any designated zone in that country) internationally recognized worker rights.
The President's recent decision that Thailand has not assured reasonable access to its markets follows a 2018 petition by the National Pork Producers Council (NPPC) asking the USTR to review Thailand's eligibility for the GSP program. In accordance with President's decision, effective December 30, 2020, GSP eligibility will be revoked for approximately one-sixth of Thailand's GSP trade, representing $817 million in U.S. imports under the GSP program in 2019. A full list of the products to be excluded from GSP for Thailand is available here.
The announcement also included the closure of GSP eligibility reviews with no loss of benefits for three countries, including Georgia and Uzbekistan, based on improvements in the protection of worker rights, and Indonesia, citing improvements in equitable and reasonable market access for the U.S. The GSP designation review of Laos also closed with no change in change in status and two GSP eligibility reviews for Eritrea and Zimbabwe were opened based on concerns over workers' rights. Lastly, the USTR announced the results of the GSP annual product review. Fresh-cut roses were added to the list of goods eligible for GSP trade benefits and parboiled rice was removed.
For more information on GSP eligibility, please contact please reach out to an attorney at Barnes, Richardson & Colburn, LLP.