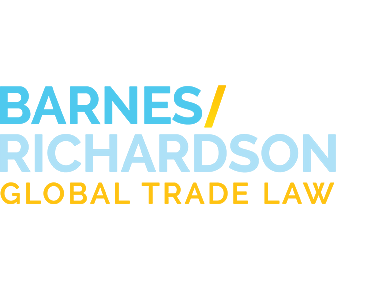 Industry News
TPA Set to Expire July 1, 2021
Tweet
June 8, 2021
Trade Promotion Authority (TPA) is set to expire July 1, 2021. Commonly called "fast track authority" the TPA includes provisions that speed Congressional approval of trade agreements that were negotiated and agreed to by the President's administration.
Since 1974, Congress has enacted TPA legislation defining U.S. negotiating objectives and priorities for trade agreements and establishing consultation and notification requirements for the President to follow throughout the negotiation process. At the end of the negotiation and consultation process, Congress gives the agreement an up or down vote, without amendment. With the TPA, trading partners can be confident that the agreements that have been carefully negotiated with their American counterparts will not be amended and altered by Congressional whim. At the same time, Congress maintains its overall constitutional role in the development and oversight of U.S. trade policy.
Should the Biden administration request renewal of the TPA, such a renewal could present an opportunity to modify the process. The Congressional Research Service (CRS) has identified four areas that could present opportunities for change. First, Congress may want to amend the types of agreements that fall under the TPA. For example, Congress may want to change the size and scope of trade agreements eligible for TPA. There may also be a change in the negotiating objectives of Congress. Based on recent discussions that surrounded the USMCA negotiations and other Congressional debate of trade issues, new U.S. trade negotiations and priorities may include digital trade barriers, state-led subsidies, labor issues, and climate change concerns. Congress may also decide to debate the consultation and notification processes under TPA. As a part of the USMCA negotiation, the agreement underwent substantive revisions after the original text release. However, Congress did not see the revised text prior to the formal introduction and no mock markup was held. (Mock markups are opportunities for Congress to provide nonbinding feedback to the President on the agreement.) For future agreements, Congress may want to define exactly when circumstances require resubmission of a new text and they may want to create a formal procedure for the mock markup practice in TPA. Finally, Congress may want to review the process for implementing legislation. The scope of implementing legislation is to be "strictly necessary or appropriate," and the interpretation of this has raised concerns. This is important because there are deadlines for submitting an implementing bill once an agreement is signed or whether implementing legislation may be introduced in a subsequent Congress.
Whether the Biden administration will move forward with any foreign trade agreements or maintains focus on the domestic economy remains to be seen. However, given the issues that arose during the USMCA negotiations, it is likely that if the TPA be brought up for renewal there are likely to be some modifications to the process. If you have any questions relating to the TPA or any trade agreement, do not hesitate to contact an attorney at Barnes, Richardson & Colburn LLP.