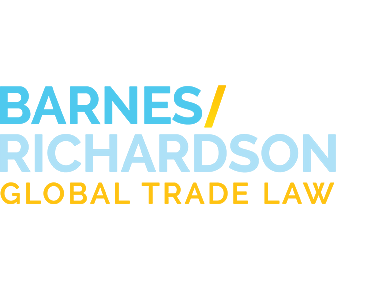 Industry News
Trade Rep Proposes $4 Billion in New EU Aircraft Tariffs
Tweet
July 2, 2019
WASHINGTON, July 1, 2019--In an official press release, the United States Trade Representative's (USTR) office announced that it will
publish a notice
proposing a supplemental list of European imports subject to approximately $4 billion in duties.

Intended to "enforce U.S. rights" in the US's pending WTO dispute proceedings concerning the EU's financial assistance and preferential bank loans granted to European aircraft company Airbus, the supplemental list would add to the approximately $21 billion in tariffs which were published on April 12, 2019.


For more information about the US-EU aircraft subsidies dispute or USTr's proposed tariffs on EU imports, please
contact one of the attorneys
at Barnes, Richardson & Colburn, LLP. For 100 years, Barnes, Richardson & Colburn has focused on international trade regulation and customs law and has advised over one third of manufacturers in the Fortune 100.