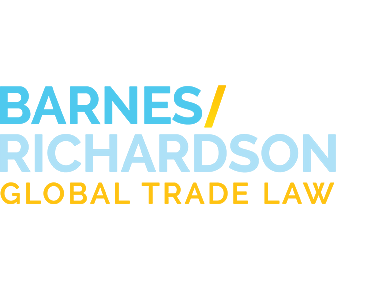 Industry News
Trump Administration Updates Drone Export Policy
July 31, 2020
By: Meaghan E. Vander Schaaf
On July 24, 2020
the White House announced
that the Missile Technology Control Regime (MTCR) was in need of modernization with respect to certain types of drones, also known as Unmanned Aerial Systems (UAS). The announcement puts forth the administration's intent to reclassify a subset of UAS under the MTCR Guidelines. With this reclassification, certain U.S. sales of armed drones to foreign governments would be permitted. The President stated that this policy change would improve national security by improving the capabilities of our partners and increase our economic security by expanding U.S. industry reach in the UAS market.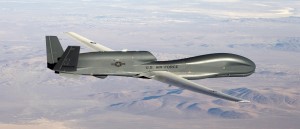 Missile Technology Control Regime
The
MTCR
was originally formed in 1987 by the G-7 countries as an informal political understanding intended to limit the proliferation of missiles and missile technology for the delivery of nuclear weapons. Today, 35 countries are Partners to the MTCR and the emphasis has expanded to the proliferation of missiles for the delivery of all types of weapons of mass destruction (WMD), including, nuclear, chemical, and biological weapons.
The MTCR is not a treaty and is not legally binding on its Partners. Instead, the MTCR Guidelines, a common export control policy applied to a common list of items (the MTCR Annex), provide the overall structure and rules to guide the member countries.
The MTCR Annex is the list of controlled items, including nearly all key equipment, materials, software, and technology needed for missile development, production, and operation. The Annex is divided Category I and Category II items.
Category I items include complete rocket and UAS (including ballistic missiles, space launch vehicles, sounding rockets, cruise missiles, target drones, and reconnaissance drones), capable of delivering a payload of at least 500 kg to a range of at least 300 km, their major complete subsystems (such as rocket stages, engines, guidance sets, and re-entry vehicles), and related software and technology, as well as specially designed production facilities for these items. Exports of Category I items are subject to an unconditional strong presumption of denial, regardless of export purpose and licenses for export are rarely granted. Exports of production facilities for Category I items are completely prohibited.
Category II items include other less-sensitive and dual-use missile related components, as well as other complete missile systems capable of a range of at least 300 km, regardless of payload. Export is subject to licensing requirements, taking into consideration the other non-proliferation factors.
Export licensing decisions are made by individual countries in accordance with their national export control laws and regulations, rather than by the MTCR group as a whole. Each individual Partner implements the MTCR Guidelines and Annex in accordance with national legislation and practice and based on sovereign national discretion. There are no compliance or verification provisions to the MTCR. When issues arise, Partners deliberate bilaterally to encourage a common understanding.
National Discretion

The President's announcement would be a revision of the MTCR Guidelines and Annex under national discretion. Specifically, Category I UAS which cannot travel faster than 800 kilometers per hour will be treated as Category II transfers. This class of UAS includes the MQ-9 Reaper and the RQ-4 Global Hawk. These UAS would no longer be subject to the MTCR presumption of denial under Category I, which previously blocked international sales of these drones. However, all U.S. exports of UAS affected by the change remain subject to review under U.S. export law, as well as other specific nonproliferation criteria identified in the MTCR Guidelines.