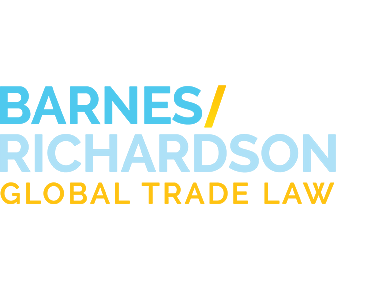 Articles
Understanding OFAC's Ukraine-Related Sanctions
Tweet
January 20, 2015
As events in the Ukraine have dominated headlines over the past year, U.S. companies that do business in the Ukraine or in Russia face the task of understanding how these events may impact their business. In 2014, the Office of Foreign Assets Control (OFAC) issued four Executive Orders and a new set of regulations, the Ukraine-related Sanctions Regulations, aimed at addressing the Crimean crisis in which Russia annexed the Crimean Peninsula and intervened in other regions of the Ukraine.
Three of these Executive Orders were issued in March 2014. The first two Executive Orders blocked the property of persons contributing to the situation in the Ukraine, persons in the arms business in Russia, Russian government officials, and those providing support to Russian officials. The third Executive Order blocked the property of any person operating in such sectors of the Russian Federation economy as the Secretary of the Treasury designates, such as financial services, energy, metals and mining, engineering, and defense. OFAC published a
Sectoral Sanctions Identifications (SSI) List
to identify persons operating in sectors of the Russian economy identified by the Secretary of the Treasury under the latter Executive Order. These blocking provisions also extend to companies 50% or more owned by designated individuals or entities.
Under the authority of these Executive Orders, OFAC issued four directives containing certain prohibitions. Directive 1 prohibits transacting or providing financing for, or otherwise dealing in debt with a maturity of longer than 30 days by, on behalf of, or for the benefit of persons operating in Russia's financial sector. Directive 2 prohibits transacting in, providing financing for, or otherwise dealing in new debt of greater than 90 days maturity on behalf of named persons operating in Russia's energy sector. Directive 3 prohibits all transactions in, provision of financing for, and other dealings in new debt of longer than 30 days maturity of persons determined to be subject to this Directive, their property, or their interests in property. Directive 4 prohibits the provision, exportation, or reexportation, directly or indirectly, of goods, services (except for financial services), or technology in support of exploration or production for deepwater, Arctic offshore, or shale projects that have the potential to produce oil in the Russian Federation, or in maritime areas claimed by the Russian Federation and extending from its territory, and that involve any person determined to be subject to this Directive, or their property.
In December 2014, the Obama Administration stepped up the pressure on Russia, issuing a fourth Executive Order prohibiting 1) new investment in the Crimea region by U.S. persons, 2) the import into the U.S., directly or indirectly, of any goods, services, or technology, from the Crimea region of the Ukraine, 3) the export, reexport, sale or supply, directly or indirectly, from the U.S. or by a U.S. person, wherever located, of any goods, services or technology to the Crimea region, and 4) the approval, financing, or guarantee by a U.S person of a transaction by a foreign person if it would be prohibited if done by a U.S. person. It also blocked the property of certain parties operating in the Crimea, and leaders of certain entities operating there.
OFAC did however, issue several "general license" authorizing certain transactions that would otherwise be prohibited. General License 1A authorized certain transactions relating to derivatives. General License 2 authorized certain activities necessary to wind down operations and contracts for persons subject to Directive 4. General License 3 authorized transactions prohibited by Directive 1 for DenizBank A.S. and entities it owns. General License 4 authorized the export and reexport of agricultural commodities (with certain exceptions), medicines, medical supplies, and replacement parts for medical supplies (except to military or law enforcement purchasers or importers). General License 5 authorized certain activities otherwise prohibited by the December 2014 Executive Order, necessary to wind down operations in the Crimea region.
OFAC is not the only concern for U.S. companies with business ties to Russia; the export controls regime administered by the U.S. Department of Commerce, Bureau of Industry and Security (BIS) was also affected. In August 2014, BIS introduced a license requirement for the export of certain items for oil or gas exploration and production activities involving Russian deepwater, Arctic offshore, or shale, or where the exporter cannot determine the end use. In September 2014, BIS issued a final rule adding Russian energy and defense companies to its Entity List; meaning they would require a license for export of any product. Furthermore, BIS amended its regulations to require a license to export or reexport certain items to Russia for a military end use or end user.
The EU also has Ukraine-related sanctions in place, and many of these sanctions are likely to remain in place for the foreseeable future. On January 8, 2015, German Chancellor Angela Merkel said at a news conference that the EU sanctions against Russia tied to its intervention in eastern Ukraine could only be lifted if there was full implementation of the Minsk agreement signed between Kiev and the pro-Russian rebels in September 2014, but noted that Crimea related sanctions could not be lifted without a reversal of Russia's annexation.
Conclusion
Given the far-reaching sanctions discussed above, U.S. companies with interest in Russia must increase compliance activities and thoroughly screen all parties to potential Russian or Ukrainian transactions. It would also be wise to review existing and potential contracts and arrangements to ensure compliance, deal with potential termination, and ensure that sanction-specific representations and warranties are included. It may also be desirable to review your record-keeping policies to confirm they are adequate.
If you have further questions, please contact Barnes Richardson attorney Helena Sullivan at (212) 725-0200 ext. 119, hsullivan@barnesrichardson.com.