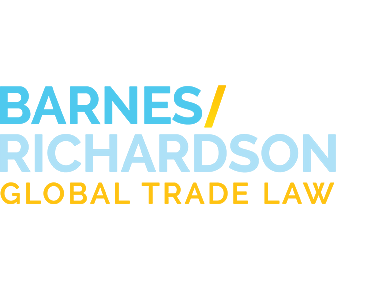 Industry News
US Agencies Issue Stern Update to Xinjiang Supply Chain Business Advisory
Jul. 21, 2021
By: Michael N. Coopersmith
On July 13, 2021, several US government agencies collectively released an update to the Xinjiang Supply Chain Business Advisory," originally issued on July 1, 2020. The updated advisory, which employs a noticeably harsher tone than the original, urges businesses and individuals to undertake "heightened human rights due diligence" to identify any supply chain links to entities operating in Xinjiang, those linked to Xinjiang, or those utilizing Uyghur or other ethnic and Muslim minority laborers from Xinjiang.
Of primary concern to the US are reports that Beijing has implemented programs which predominantly target members of Muslim minority groups through the use of discriminatory social controls, pervasive surveillance, and a large-scale internment program. The US government has taken action in response to these allegations, include the issuance of Withhold Release Orders (WROs) by US Customs and Border Protection (CBP), the addition of entities to the Department of Commerce Entity List, the imposition of economic sanctions by the Department of the Treasury, visa restrictions by the Department of State, and the addition of multiple goods to the Department of Labor's List of Goods Produced by Child Labor or Forced Labor.
According to the advisory, given the severity and extent of the alleged abuses, businesses and individuals that do not exit supply chains, business ventures, and/or investments connected to Xinjiang "run a high risk of violating US law." As outlined in the document, potential legal risks include sanctions violations, export control violations, and violations of the prohibition on importation of goods produced in whole or in part with forced labor or convict labor. In order to limit exposure to such violations it is advised that heightened due diligence procedures in line with the UN Guiding Principles on Business and Human Rights, the International Labor Organization's Forced Labor Guidelines, and the Organization for Economic Co-Operation and Development (OECD) Guidelines for Multinational Enterprises (OECD Guidelines) be implemented.
It should be noted, the advisory specifically states that simply not buying or sourcing items from Xinjiang is "not enough to clear your business," further stating "Raw and refined materials, commodities, intermediate goods, byproducts, and recycled materials may all have connections to forced labor and human rights violations in Xinjiang, regardless of the final product and region of origin or export." Furthermore, the advisory states that third-party audits alone do not constitute sufficient due diligence and may not always be viewed as a credible source of information when attempting to identify forced labor indicators.
While Xinjiang cotton was a prominent topic in the original 2020 advisory, solar panels and solar panel inputs are now a major point of concern as well. As outlined in the advisory, China dominates global solar panel supply chains and there is mounting evidence that such products are linked at nearly every step of the production process to forced labor programs. Businesses engaged in the solar panel industry should remain exceedingly vigilant.
If you have any specific questions regarding the updated Xinjiang Supply Chain Business Advisory or compliance best practices do not hesitate to contact an attorney at Barnes, Richardson & Colburn LLP.