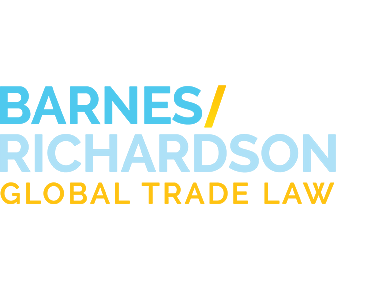 Industry News
U.S. and EU Announce Tariff Agreement
Sept. 7, 2020
On August 21, 2020, the United States (U.S.) and the European Union (EU) issued a Joint Statement announcing a tariff agreement between the two parties. The agreement is the first U.S.-EU negotiation for reduced tariffs in more than two decades and is a result of two years of trade negotiations.
Formal U.S.-EU negotiating objectives were issued by the Trump administration in January 2019 following a notification from the Office of the United Stated Trade Representative (USTR) to Congress, and consultations with Congress and a public comment period from U.S. stakeholders. In an effort to improve the U.S. trade balance and reduce the trade deficit with the EU, the U.S. had aimed for the agreement to cover a broad scope of products and services. The U.S. was particularly keen to secure duty-free market access for U.S. industrial goods and textile apparel products, as well as seeking comprehensive market access of U.S. agricultural goods by establishing a reduction or elimination of tariffs. Conversely, the EU's approach was to have a narrower scope focusing on industrial tariffs, regulatory cooperation, and sustainability impact assessment, as well as making it clear that agriculture was not the table. The friction with respect to the inclusion of agriculture created a delay in negotiations.
In their Joint Statement, Ambassador Robert Lighthizer on behalf of the United States and former European Union Trade Commissioner, Phil Hogan, explained that this agreement is intended to "mark just the beginning of a process that will lead to additional agreements that create more free, fair, and reciprocal transatlantic trade." The tariff agreement, effective for the next five years, removes EU tariffs on imports of U.S. lobster products. In return, the U.S. agreed to reduce tariff rates by 50% on products including prepared meals, crystal glassware, surface preparations, propellant powders, cigarette lights and lighter parts, totaling an average trade value of $160 million. The agreed tariff reductions by the U.S. and tariff elimination by the EU will be made on a Most Favored Nation (MFN) basis and will be applied retroactively from August 1, 2020.
According to the USTR, in 2018 U.S. goods and services exports to the EU totaled $575 billion, and imports totaled $684 billion. Further, in 2018, EU countries combined ranked first as an export market for the U.S., with aircraft, machinery, mineral fuel (oil), optical and medical instruments, and pharmaceuticals as the top export categories. Similarly considering imports of EU countries combined, in 2018 the EU ranked second as the largest supplier of imports to the U.S. with machinery, pharmaceuticals, vehicles, optical and medical instruments, and electrical machinery as the top import categories.
If you have any questions or would like more information about U.S. trade with the EU, contact an attorneyat Barnes, Richardson & Colburn LLP.