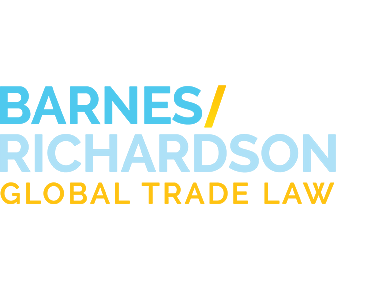 Industry News
U.S. and Japan Conclude Consultations on Japan's Entry into TPP Negotiations
Tweet
April 12, 2013
On April 12, 2013, Acting U.S. Trade Representative (USTR) Demetrios Marantis announced that the United States and Japan have concluded bilateral consultations regarding Japan's entry into the Trans-Pacific Partnership (TPP) negotiations. Ambassador Marantis noted that the United States and Japan "have successfully completed these consultations by concluding a robust package of actions and agreements with Japan in the automotive and insurance sectors, as well as other non-tariff measures." In letters exchanged between Ambassador Marantis and Japanese Ambassador Kenichiro Sasae, the two Ambassadors commit to addressing key non-tariff measures through parallel bilateral negotiations once Japan joins the TPP negotiations. Areas intended for parallel negotiations include insurance, transparency/trade facilitation, investment, IPR, standards, government procurement, competition policy, express delivery, and SPS. Ambassador Marantis and Ambassador Sasae note that the outcome of the parallel negotiations will be tangible and meaningful, and will be implemented through "legally binding agreements, exchange of letters, new or amended regulation or law, and/or other mutually-agreed upon means, at the time when the TPP agreement takes effect with respect to both countries."
According to the Office of the USTR, Japan has agreed that U.S. tariffs on imports of Japanese motor vehicles will be phased out in accordance with the longest staging period for any other product in the TPP negotiations. Furthermore, the phase-outs of tariffs on imports of Japanese motor vehicles will be "back loaded" and will occur at the end of the staging period. The USTR also noted that U.S. automotive tariffs will exceed the U.S. tariff treatment in the U.S.-Korea Free Trade Agreement. Additionally, on April 12, 2013, Japan announced its decision to more than double the number of motor vehicles eligible for import under its Preferential Handling Procedure.
The United States and Japan have also agreed to address, both in the TPP negotiations and through parallel bilateral negotiations, issues regarding the lack of a level playing field for U.S. companies in Japan's insurance market. Furthermore, Japan announced that it will refrain from approving new or modified cancer insurance and/or stand-alone medical products of Japan Post Insurance until it determines that equivalent conditions of competition with private sector insurance suppliers have been established, and Japan Post Insurance has a properly functioning business management system in place. In regards to other non-tariff measures, the U.S. and Japan agreed to address such non-tariff measures, to the extent that they are not fully addressed through TPP negations, through parallel, bilateral negotiations.
Japan officially announced its interest in joining the TPP negotiations in November 2011, and began formal bilateral consultations with the United States in February 2012. In order for Japan to join the TPP negotiations, it must receive approval from all of the current 11 countries participating in the negotiations. Mexico, Chile, Singapore, Malaysia, Vietnam and Brunei have already indicated their support for Japan's participation in the TPP talks. In order for the United States to formally approve Japan joining the TPP negotiations, the USTR must notify Congress and allow for a 90-day congressional consultation period. Members of Congress have voiced concerns regarding Japan's entry into the TPP negotiations.

House Ways and Means Committee Chairman Dave Camp (R-MI) and Trade Subcommittee Chairman Devin Nunes (R-CA) released a statement regarding the USTR's April 12th announcement. Chairman Camp stated that the "bottom line is Japan must address its longstanding tariff and non-tariff barriers to U.S. exports – in particular on autos, insurance, and agriculture. I will not support Japan's entry into TPP unless we obtain airtight assurances that Japan's participation in the TPP negotiations will neither diminish the comprehensive and ambitious nature of these negotiations nor delay the goal of concluding the negotiations this year." Chairman Nunes added that "Japan's participation in the TPP could greatly benefit U.S. companies, workers, farmers, and ranchers, but only if Japan meaningfully addresses its barriers to U.S. exports, particularly in the agriculture sector." According to the Office of the USTR, if Japan were to join the negotiations, TPP countries would account for nearly forty percent of global GDP and approximately a third of world trade.
Further information regarding the United States' consultations with Japan is available here.
For further information, please continue to visit www.barnesrichardson.com or contact a Barnes/Richardson attorney.