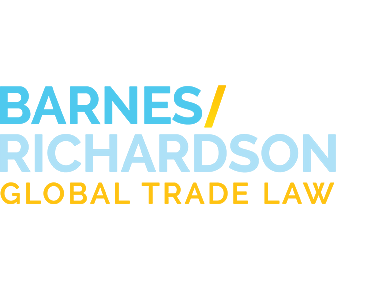 Industry News
U.S. and Kenya Launch Free Trade Agreement Negotiations
August 21, 2020
By Kelly Cheung, Paralegal

On July 8, 2020, United States Trade Representative Robert Lighthizer and Kenya Cabinet Secretary for Industrialization, Trade, and Enterprise Development Betty Maina announced the formal launch of negotiations on a bilateral free trade agreement (FTA) between the U.S. and Kenya.President Donald Trump and President Uhuru Kenyatta of Kenya had announced on February 6, 2020 their intent to begin negotiations.
In light of the February announcement, the United States Trade Representative (USTR) notified Congress on March 17 of its intent to pursue these negotiations as required under Trade Promotion Authority (TPA). The USTR released its Summary of Specific Negotiating Objectives in May. In addition to the twenty-four chapters it plans to negotiate, including customs and trade facilitation, technical barriers to trade, and trade remedies, the USTR lists four overall objectives:
Seek a mutually beneficial trade agreement that will serve as a model for future FTAs in Africa
Support regional integration objectives
Build on objectives of the African Growth and Opportunity Act (AGOA)
Expand upon U.S.-Africa trade and investment
Kenya's Ministry of Industrialization, Trade, and Enterprise Development released its Negotiation Principles, Objectives, and Scope in June. It identifies twenty-two chapters it plans to negotiate ranging from goods market access to government procurement. Currently, more than 70% of Kenyan exports enter the U.S. duty-free under AGOA, which was first enacted under the Clinton administration and renewed in 2015 during the Obama administration to promote U.S. economic relations with sub-Saharan countries. Kenya enters these FTA negotiations with hopes to secure continued duty-free market access before the AGOA expires in September 2025 in the case it is not renewed.
According to a Congressional Research Service (CRS) Report published in May, the U.S. is Kenya's second-largest export market, absorbing 9% of exports. It is also the fifth-largest trading partner for Kenya. Although this relationship is not reciprocal, the U.S. considers Kenya to be a strategic partner because it is: 1) a top beneficiary of U.S. security and foreign assistance with foreign direct investment (FDI) valued at $380 million in 2018; 2) a major center for U.S. security initiatives in the region; 3) and the host to the largest U.S. diplomatic mission in Africa.
Kenya drew criticism, particularly from its fellow members of the East African Community (EAC) customs union, for the FTA's potential impact on existing regional initiatives, especially the African Continental Free Trade Agreement (AfCFTA). A petition was filed back in March at the East African Court of Justice seeking to block the FTA. The application argued that the Kenyan government's intent to negotiate a bilateral FTA with the U.S. violated the EAC Treaty and its protocols. However, Cabinet Secretary Maina assured that the FTA negotiations will not undermine ongoing initiatives.
While virtual meetings paused after two days over concerns of COVID-19 exposure, the first round of talks have since resumed and were projected to have concluded on August 14. Secretary Maina stated that negotiations could take at least two years before reaching an agreement. If completed, this would be the first FTA between the U.S. and a sub-Saharan African country, although in 2006 negotiations between the United States and Southern African Customs Union were suspended without an FTA being reached. The future of a Kenyan deal remains to be seen given possible disruptions arising from the COVID-19 pandemic and upcoming U.S. presidential election.
Do not hesitate to contact any Barnes, Richardson & Colburn attorney if you have any questions about the application of a free trade agreement to your shipments.