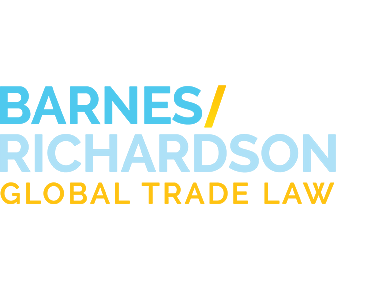 Industry News
U.S. Imposes Import Restrictions on Cultural Material from Morocco
Feb. 15, 2021
By: Lois E. Wetzel
Near the close of January, the United States entered into a bilateral agreement with the government of Morocco, which will restrict the import of certain archaeological and ethnographic material from Morocco into the U.S. The agreement was made pursuant to the Cultural Property Implementation Act (CPIA), 19 U.S.C. 2601.
The CPIA is the United States' preeminent tool in combatting the illicit trade in antiquities, allowing for the U.S. to impose import restrictions on designated categories of archaeological and ethnographic material at the request of foreign governments. The request is submitted to the Department of State and is reviewed by the presidentially appointed Cultural Property Advisory Committee (CPAC). CPAC evaluates a government's request in accordance with statutory criteria for the enactment of import restrictions. See 19 U.S.C. S 2602(a)(1).
CPAC's review process is extensive. The government of Morocco submitted a request for import restrictions on archaeological and ethnological material representing Morocco's cultural patrimony on June 12, 2019. 84 Fed. Reg. 52,550 (Oct. 2, 2019). The request was then reviewed in October 2019, alongside a request from Yemen (emergency import restrictions were imposed on certain cultural material from Yemen in February of 2020). The bilateral agreement between the United States and Morocco was signed on January 14, 2021 and the material subject to protection ranges from jewelry and precious stones to fifth century B.C. coins of copper, bronze, and gold. For a full list of the material subject to restrictions, see here.
The decision to enter into the cultural property bilateral agreement reflects the State Department's determination that the cultural heritage of Morocco is in jeopardy from pillage of certain archaeological and ethnological material and such conditions warrant the imposition of import restrictions on designated material. The importation of designated material is restricted to the extent that the importer cannot present proof that the objects left the country legally. Absent documentation of proper export and/or ownership, U.S. Customs and Border Protection (CBP) is entitled to seize and forfeit the artifacts. 19 U.S.C. S 2609. Art and artifacts that are legally exported, or were exported before restrictions went into effect, are not impacted by the import restrictions.
Import restrictions imposed under CPIA bilateral agreements are active for up to five years and can be extended subject to additional review by CPAC. For a complete list of bilateral agreements that restrict the import of certain cultural material into the U.S., see here.
Should you have any questions on the importation of cultural artifacts, please contact a trade attorney at Barnes, Richardson & Colburn LLP.