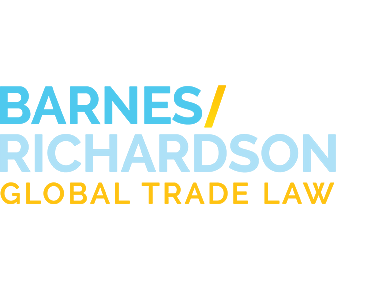 Industry News
U.S. Rescinds Canadian Aluminum Tariffs, Monitoring Ongoing
Oct. 11, 2020
On September 15, 2020, the United States Trade Representative (USTR) issued a statement announcing that the United States (U.S.) would revoke the 10 percent tariff imposed on Canadian imports of non-alloyed unwrought aluminum. The decision to rescind the tariffs occurred after the White House issued a proclamation to reimpose these tariffs on August 6, 2020, which was to be effective on August 16, 2020.
The August proclamation reinstating the 10 percent tariff was based on advice from the USTR that imports of non-alloyed unwrought aluminum from Canada had increased 87 percent from June 2019 to May 2020 compared to the previous 12-month period. The USTR also reported that this increase exceeded the volume of any previous calendar year in the last decade. Again, specific to Canada, total aluminum imports attributed to a 27 percent increase from June 2019 to May 2020. As a result, President Trump determined it "necessary and appropriate" to reinstate the 10 percent ad valorem tariff – a tariff that was originally imposed in 2018 - as an effort to protect U.S. national security from Canadian imports of aluminum under section 232 of the Trade Expansion Act 1962.
However, the USTR recently found that "trade in non-alloyed, unwrought aluminum is likely to normalize in the last four months of 2020, with imports declining sharply from the surges experienced earlier in the year." In particular, the USTR stated that it expects import monthly volumes not to exceed 83,000 tons and projected the following monthly volumes: 83,000 tons in September; 70,000 tons in October; 83,000 tons in November; and 70,000 tons in December. Actual shipment quantities will be assessed six weeks after the end of every month for the rest of the year. If monthly shipment quantities exceed the expected volume by 105 percent for any of the remaining months of the year, USTR confirmed that the U.S. will "impose the 10 percent tariff retroactively on all shipments made in that month."
The statement released by the USTR rescinding the tariffs was published on the same day as Canada announcing that it would not be imposing reciprocal countermeasures. Canada was expected to release its final list of U.S. imports that would have been subject to retaliatory tariffs, specifically targeting approximately $2.7 billion worth of U.S. aluminum products. Although there is no agreement between the two countries regarding specific quotas, the USTR explained that consultations will continue in December to review the status of aluminum trade and market expectations for 2021.
If you have any questions or would like more information about U.S. tariffs imposed on Canadian products, contact an attorney at Barnes, Richardson & Colburn LLP.