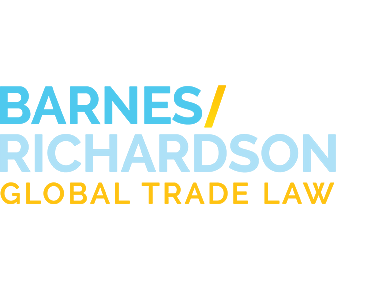 Industry News
U.S.-China Phase One Deal at a Stand Still on its Six-Month Mark
Tweet
Aug. 28, 2020
Phase-One of the U.S.-China Trade agreement is proving to be as uncertain in implementation as it was in negotiations. In the last week, there have been multiple conflicting reports on whether the six-month check-in between the two countries, set for this month and required by the agreement, is going to happen.
Per the agreement, the United States Trade Representative (USTR) (Robert Lighthizer) and Vice Premier Liu He, are to meet every six months to discuss continued obligations and/or efforts of the parties and developments under the trade deal. Phase One of the agreement entered into force on February 14, 2020, yet the initial check-in has yet to take place nor is any meeting apparently scheduled.
Citing the Administration's frustrations with China regarding the spread of the coronavirus, and what the Administration views as the lack of transparency from China in managing the virus, White House Chief of Staff Mark Meadows, announced on August 18 that USTR Lighthizer would not be conducting the required meeting with his Chinese counterpart. Meadows' announcement comports with President Trump's statement earlier this week that he didn't "want to deal with [China] now" regarding the trade deal because of China's perceived role in the global pandemic.
Despite the Trump Administration's stated disinclination to convene with China and Meadows' public disavowal of the meeting in light thereof, there are still reports that the check-in is set to take place soon. As of August 20, Bloomberg reported that "China confirmed plans to talk with U.S. officials soon to review progress" on the trade deal. That same day, the Chinese Ministry of Commerce announced that the mandated check-in would happen "in the coming days."
Notwithstanding the ambiguity regarding a meeting, top level officials in the U.S. maintain that the agreement is still operative. According to Larry Kudlow, the President's top economic adviser, the countries continue to be engaged with the agreement, and USTR Lighthizer has recently spoken positively about China's progress in their purchasing obligations. However, the extent of engagement is uncertain and whether such positivity on purchase commitments is warranted remains to be seen. Commentators from the Peterson Institute for International Economics project dismal prospects in terms of China being able to meet its purchase requirements, citing data showing that, through June 2020, China had only reached 46% of its year-to-date purchase targets. Lighthizer has rejected such calculations, saying that no real assessment of whether China fulfilled its 2020 purchasing commitments can happen until "official trade data for the entire year is published".
If you have any questions about the U.S.-China phase one deal, do not hesitate to contact any attorney at Barnes, Richardson & Colburn, LLP.