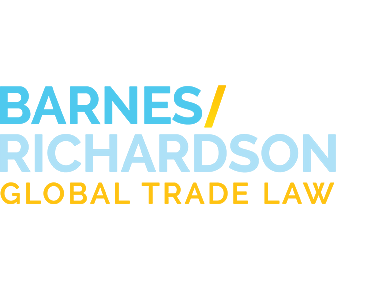 Industry News
USTR Publishes 2011 GSP Review Results
Tweet
July 12, 2012
The Office of the U.S. Trade Representative (USTR) published a Federal Register notice on July 12, 2012, releasing the results of the 2011 Annual Review of the Generalized System of Preferences (GSP) Program, and requesting comments. The notice also outlines the schedule for submitting comments for the GSP Subcommittee of the Trade Policy Staff Committee's (TPSC) public hearing, which will occur on September 27th, 2012. The hearing will include a review of four newly accepted country practice petitions on Fiji, Indonesia, Iraq, and Ukraine. The USTR also accepted for review three country practice petitions regarding worker rights in Fiji, intellectual property rights in Indonesia and Ukraine, and worker rights in Iraq, but decided to close the country practice review on Sri Lanka regarding worker rights. The USTR deferred a decision to accept a country practice petition on expropriation in Russia. Petitions still under review from previous years include those from Lebanon, Russia, Uzbekistan, Bangladesh, Georgia, Niger, and the Philippines. The designation of Afghanistan as a member of the South Asian Association for Regional Cooperation (SAARC) will also be addressed at the hearing.
Specific review results include the Obama Administration's deferral of a decision on final disposition of a petition to add certain plastic bags, categorized under Harmonized Tariff Schedule (HTS) subheading 3923.21.00.30, to the list of duty-free eligible products for GSP beneficiary countries, and the addition of seven cotton fiber products to the list of duty-free eligible products for least-developed beneficiary developing countries. The President granted petitions for waivers of Competitive Need Limitations (CNL) for four products: other acyclic monoamines (HTS 2921.19.60) from the Philippines, "agarbatti" incense sticks (HTS 3307.41.00) from India, seamless rubber gloves (HTS 4015.19.10) from Thailand, and certain air conditioning parts (HTS 8415.90.80) from Thailand. Previously granted CNLs for certain silver jewelry articles (HTS 7113.11.50) from Thailand, certain rubber radial tires (HTS 4011.20.10) from Thailand, and certain hand-hooked rugs (HTS 5703.10.20) from India, were revoked in the 2011 review. The President granted de minimis waivers to 97 articles that exceeded the 50-percent import-share CNL but for which the aggregate value of all U.S. imports of that article was below the 2011 de minimis level of $20.5 million. Articles granted de minimis waivers are eligible for duty-free treatment when imported from the associated countries.
Presidential Proclamation 8840 of June 29, 2012 implements eligibility decisions in the 2011 review. The USTR provides greater detail of the review results (here), in docket USTR-2011-0015.
For further information, please contact a Barnes/Richardson attorney.