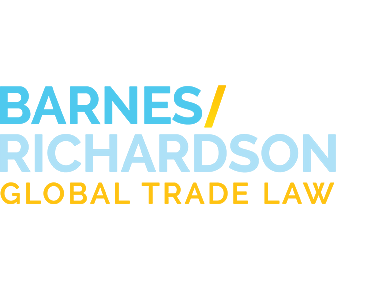 Industry News
USTR Releases Findings on DST Investigations, Delays Action
Jan. 26, 2021
By: Lois E. Wetzel
Over the course of the last several weeks, the USTR has issued findings in the investigations concerning the digital service taxes (DSTs) of several jurisdictions. The investigations commenced in June 2020 pursuant to Section 301 of the Trade Act of 1974. 85 FR 34709 (June 5, 2020), which permits the USTR to impose trade sanctions on foreign countries that engage in acts that are "unjustifiable," "unreasonable" or "discriminatory" and burden U.S. commerce. We have reported on the ongoing DST investigations under Section 301 here and here.
The investigations specifically concern the DSTs adopted by Austria, India, Indonesia, Italy, Spain, Turkey, and the United Kingdom, as well as the DSTs under consideration – not yet adopted – by Brazil, Czechia, and the European Union.
On January 6, 2021, the USTR issued determinations that the DSTS adopted by India, Italy, and Turkey discriminate against U.S. companies, are inconsistent with prevailing principles of international taxation, and burden or restrict U.S. commerce. The USTR then announced additional affirmative conclusions on the discriminatory nature of the DSTs of Austria, Spain, and the United Kingdom. Most recently, the USTR has issued affirmative determinations in investigations for the DSTs of Austria, Spain, and the United Kingdom. For each investigation, the USTR has released reports detailing its findings.
The USTR has also released a status update on the investigations of proposed DSTs in Brazil, Czechia, the European Union, and Indonesia, stressing that the DSTs in those jurisdictions raise concerns but analyses are still in progress.
Despite the affirmative Section 301 findings, the USTR has declined to take any action at this time though it states that it will "continue to evaluate all available options."
Many within the trade community have anticipated the U.S. would retaliate with the imposition of tariffs on offending jurisdictions. Such was the case with the French DST, enacted in July 2019. The USTR conducted a Section 301 investigation into the discriminatory nature of the French DST, and upon an affirmative finding, took retaliatory action in the form of additional duties on approximately $1.3 billion worth of imports. The USTR first delayed then suspended the action entirely in hopes that resolution could be reached through bilateral and multilateral discussions at the OECD.
The additional DST investigations were commenced under the Trump Administration but now Biden's team will be responsible for determining the U.S. response. Given President Biden's commitment to rededicate the U.S. to multilateral, governing bodies, it is doubtful that his administration will continue to act unilaterally and seek recourse under Section 301. Instead, it is more likely that the Biden Administration will either raise the issue within the World Trade Organization and continue to press efforts for multilateral solutions at the OECD.
Should you have any questions on Section 301 trade measures, please contact a trade attorney at Barnes, Richardson & Colburn LLP.