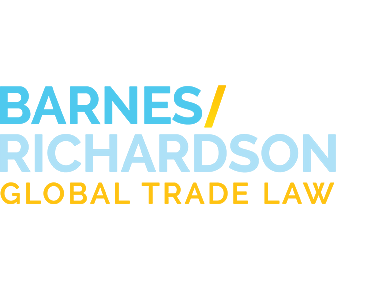 Industry News
Uyghur Forced Labor Prevention Act Effective Date Approaching
Tweet
Apr. 19, 2022
On December 23, 2021 President Biden signed the Uyghur Forced Labor Act (UFLPA) into law. The (UFLPA) creates a "rebuttable presumption" that all goods manufactured in China's Xinjiang Uyghur Autonomous Region (XUAR) are made with forced labor and banned from import to the United States. Importers may overcome that rebuttable presumption only by showing that the items are not mined, produced, or manufactured wholly or in part by forced labor and demonstrating additional compliance measures. The UFLPA is set to go into effect June 21, 2022. Importers must address any forced labor concerns in their supply chains in advance of this date.
Customs and Border Protection (CBP) announced that it will issue known importer letters to importers the agency has identified as having previously imported merchandise that may be subject to the UFLPA. CBP aims to issue these letters in advance of June 21, 2022. However, CBP noted that importers who do not receive a letter are still expected to review their supply chains thoroughly and institute reliable compliance measures to ensure imported goods are not produced wholly or in part with convict labor, forced labor, and/or indentured labor (including forced or indentured child labor).
In addition to known importer letters, importers may soon have list of entities compiled by the Forced Labor Enforcement Task Force that will be treated by CBP as having the same prohibitions as any products from the XUAR. This list will include, among others:
Entities in the XUAR that mine, produce, or manufacture wholly or in part any goods, wares, articles and merchandise with forced labor;
Entities working with the government of the XUAR to recruit, transport, transfer, harbor or receive forced labor or Uyghurs, Kazakhs, Kyrgyz or members of other persecuted groups out of the XUAR;
Entities that exported products described in clause (iii) from the People's Republic of China into the United States [being products mined, produced, or manufactured wholly or in part by entities on the list required by clause (i) or (ii)];
Facilities and entities … that source material from the XUAR or from persons working with the government of the XUAR or the Xinjiang Production and Construction Corps for purposes of … government labor scheme that uses forced labor.
The trade community is also waiting for compliance guidance from CBP. The UFLPA requires importers to comply with guidance on "due diligence, effective supply chain tracing, and supply chain management measures to ensure that such importers do not import any goods mined, produced, or manufactured wholly or in part with forced labor from the People's Republic of China, especially from the Xinjiang Uyghur Autonomous Region." However, that guidance has not yet been released.
Importers face a difficult challenge in bringing their supply chains into compliance with the UFLPA over the next two months without the full set of tools from CBP. However, the agency has provided some guidance on the XUAR Withhold Release Orders (WRO) that may be helpful. Further support for eliminating forced labor in supply chains is available through the International Labour Organization (ILO) and their 11 indicators of forced labor. There is no one-size-fits all solution for UFLPA compliance and importers may find they face certain challenges unique to their industry or products. Do not hesitate to contact any attorney at Barnes, Richardson & Colburn, LLP if you have any questions about forced labor issues, complying with the UFLPA, or any other import or export question.