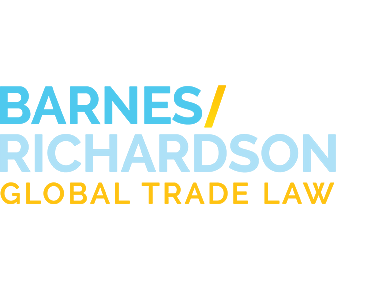 Industry News
Uyghur Forced Labor Prevention Act Reintroduced
Tweet
Feb. 9, 2021
The Uyghur Forced Labor Prevention Act was re-introduced January 28, 2021 by Senator Marco Rubio, R-Florida and Senator Jeff Merkley, D-Oregon. This Senate version of a House bill introduced last year will prevent the importation into the United States of goods made with forced labor in China's Xinjiang region. The bill has been modified in some ways from the original House bill and has bipartisan support with 27 Republican and Democratic co-sponsors. While there may be objections or proposed modifications during the legislative process, below are some key issues in the bill as currently written.
Rebuttable Presumption
Representative Chris Smith, R – New Jersey, a co-sponsor of the original House bill said "creating a rebuttable assumption" of forced labor in all Xinjiang products is the most important part of the bill. Indeed, this provision is the cornerstone of the act. The presumption is that imports of "…goods, wares, articles, and merchandise mined, produced, or manufactured wholly or in part in the Xinjian Uyghur Autonomous Region," or by certain entities, are prohibited under 19 U.S.C. § 1307 and these products are not entitled to entry at United States ports. This presumption means that if goods are suspected of being produced in Xinjian Uyghur Autonomous Region, importers must prove affirmatively that their goods are not made using forced labor at any point in the production of those goods.

Guidance and Evidence Requirements
As part of the enforcement strategy laid out in the bill, guidance would be provided to importers with effective due diligence measures importers could take to prevent importation of any goods made with forced labor from the Xinjian Uyghur Autonomous Region. Additionally, this guidance would provide importers with "the type, nature, and extent of evidence that demonstrates that imported goods detained or seized" were not made with forced labor. Not only are these welcome tools for importers looking to strengthen their compliance programs and reduce the risk that forced labor could enter their supply chains, they also create exemptions to the rebuttable presumption. Specifically, goods would be exempt from the presumption if the importer has fully complied with certain due diligence measures and "completely and substantively" responded to requests for information about the production of the goods. Further, goods would be exempted from the presumption if it is established that the goods are not produced wholly or in part by forced labor.

Additional Significant Changes from Original House Bill
Given the complexity and scope of modern global supply chains, companies will need time evaluate all sourcing and manufacturing within the product stream and implement the guidance provided under the act. While the original House bill was to become effective just 120 days after the bill became law, the new bill more than doubles the time and becomes effective after 300 days. The original House bill also included an SEC disclosure requirement. Under this requirement, reporting companies would have been required to report if they imported goods from the Xinjian Uyghur Autonomous Region or goods containing materials sourced from the Xinjian Uyghur Autonomous Region. The Senate bill does not include this type of reporting requirement.

Next Steps
While the bill enjoys bipartisan support and the previous House bill passed in September 2020, it remains to be seen what modifications could be proposed by either Democrats or Republicans and how quickly this could move through the legislative process. Notwithstanding this bill, the existing
Withhold Release Order (WRO) WRO for cotton and tomato from Xinjiang
will remain in effect and additional WROs for the region are expected. If you have questions or concerns about the proposed bill, a WRO, or forced labor in your supply chain, contact any
attorney
at Barnes, Richardson & Colburn for assistance.