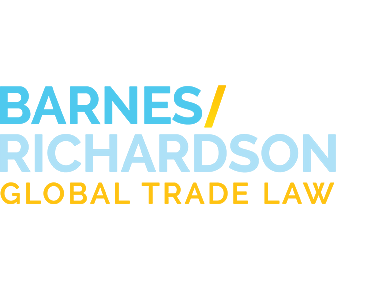 Industry News
Uyghur Forced Labor Prevention Act Update
Tweet
Mar. 29, 2021
A number of sources indicate that there may be movement soon on the Uyghur Forced Labor Bill. Lobbyists, newspaper reports, and others have indicated that the bill has received additional momentum from Senate Majority Leader Chuck Schumer's, D-N.Y., desire to assemble a package of China legislation, including a forced labor bill, to move on as soon as April. This may be part of a larger bipartisan push for legislation addressing issues related to China.
The Uyghur Forced Labor Prevention Act was reintroduced in late January 2021. We originally discussed the reintroduction of the bill here. Essentially, the bill looks to prevent the importation into the United States of goods made with forced labor in China's Xinjiang region and enjoys bipartisan support from Democrats and Republicans. The key issue in the bill is the creation of a "rebuttable presumption" that imports of ". . . goods, wares, articles, and merchandise mined, produced, or manufactured wholly or in part in the Xinjian Uyghur Autonomous Region," or by certain entities, are prohibited under 19 U.S.C. § 1307 and these products are not entitled to entry at United States ports. This presumption means that if goods are suspected of being produced in Xinjian Uyghur Autonomous Region, importers must prove affirmatively that their goods are not made using forced labor at any point in the production of those goods.
Another important aspect of the bill is that as part of the enforcement strategy, importers would be provided with guidance for effective due diligence measures. Further, goods would be exempt from the presumption described above if the importer has fully complied the due diligence measures and "completely and substantively" responded to requests for information about the production of the goods.
The realities of the bill are also of concern to Customs. Therese Randazzo, director of the forced labor division in the trade remedy and law enforcement directorate at Customs, has acknowledged that while the agency is exploring whether there are technologies that could pinpoint the presence of cotton grown in Xinjiang, for instance, there is not yet a technology that companies could use to learn where all the cotton in their garments came from.
Meanwhile, attention related to forced labor is not limited to China, the Xinjian Uyghur Autonomous Region, or the Uyghurs in particular. For example, on March 29 Customs issued a forced labor finding with respect to rubber gloves from Malaysia. Importers should expect enforcement to continue for the foreseeable future.
With the attention of Senator Schumer, there could be movement soon on this legislation. In the meantime, the existing Withhold Release Order (WRO) WRO for cotton and tomato from Xinjiang remains in effect and additional WROs for the region are expected. If you have questions or concerns about the proposed bill, a WRO, or forced labor in your supply chain, contact any attorney at Barnes, Richardson & Colburn for assistance.