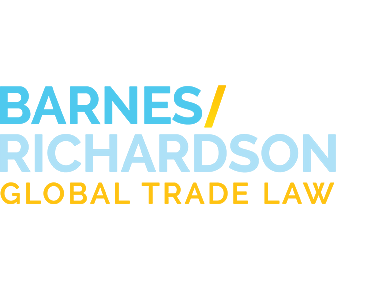 Industry News
White House Contemplating New China Tariffs
Sept. 14, 2021
By: Michael N. Coopersmith
According to recent reports, the White House is now considering the initiation of a new investigation under Section 301 of the 1974 Trade Act which, pending its outcome, could ultimately lead to the imposition of a new round of 301 China tariffs. According to sources close to the matter, the investigation would be aimed at understanding and ultimately combating what the US perceives as harmful Chinese government subsidies. The US Trade Representative (USTR) has reportedly retained outside consultants to help quantify the economic damage caused by Chinese subsidies, in order to prepare an appropriate response following the conclusion of any investigation. All outlets reporting on the matter, including the Washington Post and the New York Times, have so far cited "unnamed administration sources."
News regarding a new 301 investigation comes shortly after President Biden and Chinese President Xi Jinping engaged in their first direct conversation in over seven months. The roughly 90-minute September 9, 2021, call is said to have been initiated by President Biden and stemmed from his administration's frustration with lower-level Chinese officials and their apparent unwillingness to engage in constructive trade discussions. The Biden administration described the discussion between leaders as frank yet respectful. According to the official Chinese Summary of the call, President Xi relayed to President Biden that "The policies that the United States has adopted toward China for some period of time have pushed Chinese-U.S. relations into serious difficulties."
While news regarding a potential expansion of 301 tariffs, an economic lever heavily utilized former President Trump, may appear surprising at first glance, a review of recent history shows that the Biden administration is not opposed to the use of 301 tariffs. The Biden administration, it should be noted, defended President Trump's use of Section 301 tariffs at the US Court of International Trade earlier this year. With this in mind, the move by the administration to release news of a potential Section 301 investigation may very well be an attempt by the administration to test the waters prior to taking any action, with the administration likely wanting to see how the business community might react to a trade agenda that not only leaves in place most of former President Trump's tariffs, but potentially adds to them. Administration sources also expressed that President Biden may look to reopen Section 301 exemptions and cut tariffs on goods used in manufacturing.
While expanded 301 tariffs may very well be on the table, only time will tell if the Biden administration ultimately decides to take such an action. While expanded 301 tariffs seem to be a potentially realistic outcome, some have speculated that the release of this information may simply be a strategic move in a high stakes economic battle of wills. By releasing information about a potential new investigation, the Biden administration, some have argued, may be attempting to remind Beijing that despite a multiyear trade dispute Washington believes it still retains substantial economic leverage.
If you have any questions regarding 301 tariffs or the potential impact of expanded tariffs do not hesitate to contact an attorney at Barnes, Richardson & Colburn LLP.