Avoid the Rocky Schoals of Trade Compliance

For 100 years, Barnes, Richardson & Colburn, LLP has helped importers and exporters navigate the complex laws and regulations applicable to the movement of goods across borders. Our clients include companies ranging from sole proprietorships to major multinationals in industries as diverse as automobiles, pharmaceuticals, apparel, and chemicals. Through our membership in Meritas, we're able to provide local, reliable, and efficient legal representation in over 60 countries. Our affiliation with INBLF gives our clients access to specialized practitioners throughout the U.S. and abroad.

At Barnes, Richardson & Colburn, we light your way to trade compliance.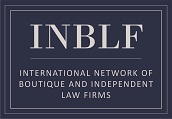 Industry News
January 20, 2020

Senate Passes USMCA

Read more>

January 15, 2020

US-China Reach "Phase One" Agreement

Read more>

Dec. 10, 2019

House Announces USMCA Agreement

Read more>
Firm News / Events
July 23, 2019

CBP Symposium Reception

Read more>

June 3, 2019

BRC Partner Alan Goggins Interviewed on Mexico Tariffs

Read more>

March 26, 2019

Chicago Partner David G. Forgue to discuss developments in the law at the American Petroleum Institute's Trade and Customs Conference

Read more>