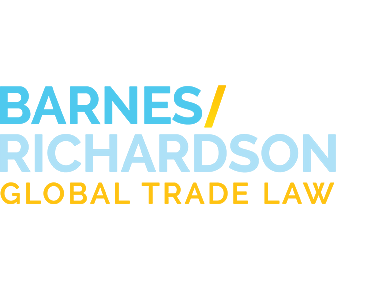 Industry News
Aluminum From XUAR a Possible Forced Labor Risk
Tweet
May 2, 2022
By: Meaghan E. Vander Schaaf
As discussed here, the Uyghur Forced Labor Prevention Act (UFLPA) June 21, 2022 effective date is quickly approaching. This means that importers should already be supply chain mapping and addressing any forced labor concerns in their supply chains. An important component of this process is identifying high risk regions and industries in the supply chain. While many industries China's Xinjiang Uyghur Autonomous Region (XUAR) are already under scrutiny (for example, cotton, tomatoes and polysilicon), a new report suggests aluminum from the region may also be a forced labor risk.
The report, published by the consulting firm Horizon Advisory, found that eight major Xinjiang-based aluminum producers have possible ties to state-sponsored transfer of labor programs. Some of these producers are connected to the Xinjiang Production and Construction Corps, a state-owned entity sanctioned by OFAC in July 2020 for its suspected role in enabling human rights abuses. Three of the companies identified in the report are based in the Zhundong Economic and Technological Development Zone, which the consulting company finds may have an organization role in the transfer of labor programs. NGOs claim that these transfer of labor programs are responsible for relocating Uyghur Muslims from their homes and forcing them to work in factories, farms, and other production facilities. The Chinese government maintains that these programs help those living in poverty and encourage economic development.
The eight companies identified in the report produce approximately 17% of all of China's aluminum. The aluminum from Xinjiang is largely primary aluminum. Primary aluminum is further processed into alloys downstream and used in a diverse array of industries. This creates forced labor implications for building materials, household appliances, automotive and aircraft components, and consumer electronics, among others.
Aluminum could be the next Xinjiang product to be targeted for forced labor scrutiny. The challenge for importers to trace aluminum directly to the producers in Xinjiang is significant. Not only have there been reports of auditors in the region being subjected to threats and intimidation, but China has also passed legislation creating possible civil liability for individuals who facilitate the implementation of the UFLPA or other similar foreign sanctions. Regardless, CBP maintains that it is the responsibility of the importer to determine and document that the imported merchandise is produced without forced labor.
Every importer and industry will face unique challenges with forced labor compliance and supply chain mapping. Do not hesitate to contact any attorney at Barnes, Richardson & Colburn, LLP if you have any questions about forced labor issues, complying with the UFLPA, or any other import or export question.