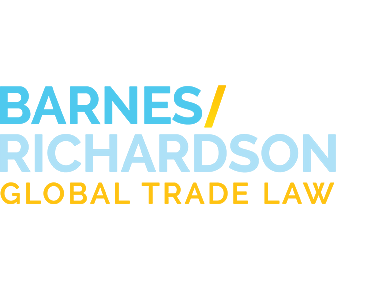 Industry News
China Publishes Export Control White Paper
Tweet
Jan. 11, 2022
On December 29, 2021, the State Council's Information Office of the People's Republic of China (China) published a white paper offering a wide-ranging analysis of China's current export control legal and regulatory framework. The paper was published almost exactly one year after the implementation of the PRC Export Control Law in December of 2020. Following the release of the white paper the Chinese Ministry of Commerce ("MOFCOM") issued a companion statement, while an unidentified MOFCOM official later gave an interview to Chinese media discussing both the white paper and the general importance of the PRC Export Control Law. Taken together the moves seem to indicate that Beijing remains serious about the further development of its own export control framework.
As previous discussed, the PRC Export Control Law can be seen in many regards as the Chinese equivalent of the US Export Administration Regulations (EAR). The Law lays the groundwork for controlling and ultimately limiting the export of both dual-use goods as well as military and defense goods, while mandating that a series of "control lists" are to be developed. With this in mind, and despite the Law going into effect more than one year ago, such lists have still yet to be published, meaning the ultimate impact imposed by the Law on exporters of Chinese goods cannot not be fully understood until all such lists are made public.
While the scope of controlled goods remains an unknown, the Law is clear as to the repercussions that may follow a violation. Under the Law those deemed to have exported controlled items without prior approval may be subject to item confiscation and fines of up to RMB 5 million or ten times the value of confiscated funds can be enforced, with the Law further stating that any violation(s) "shall be dealt with and punished" and that anyone found to have violated these provisions "shall be investigated for criminal responsibility."
While the newly published white paper never directly references the United States, the paper makes clear that one key driver of Beijing's recent push to further develop export controls is a series of external economic "challenges" it feels it is facing. According to an unofficial translation of the paper, as well as the follow-up MOFCOM statement, the "abuse of export control measures" and the "unreasonable implementation of discriminatory restrictive measures" currently being imposed by "individual countries" represents a key concern of Beijing's, with a MOFCOM official later telling Chinese media that other nations have been "fabricating reasons out of thin air, using state power to intervene in normal trade and market transactions, and repeatedly abusing export control as a means of suppressing and bullying." While the ultimate meaning of these statements cannot be entirely assumed, it does appear reasonably likely that they serve as a direct response to a recent tightening of export controls imposed by the US upon China
While it is yet to be seen if a substantial tightening of Chinese export control laws will come to fruition in the near future, if at all, it appears as if Beijing views the development of its own export control regime as an important step towards securing its economic interests. If you have any questions relating to export controls do not hesitate to contact an attorney at Barnes, Richardson & Colburn LLP.